Are You Ready?
Do you have the cybersecurity infrastructure for end-to-end risk management?
0
95% of data breaches in 2016 occurred in the government, retail, or technology industry. That includes approximately one billion accounts and data records — some from malicious insiders.
0
68% of funds lost due to a cyber attack were unrecoverable. And that doesn't include brand reputation and trust that you've worked hard to create. One data breach can close the doors for even the largest companies.
0
Computers attached to the Internet are attacked every 39 seconds. And the Internet of Things is increasing our exposure on mobile devices, wearables, and portable computers.
0
A shocking 59% of employees steal proprietary corporate data when they quit or are fired. There are also malicious insiders who have the potential to cause significant damage because of their level of access.
Here's What You Need To Know
The average cost of a data breach is over $150 million dollars. And 43% of cyber attacks target small business owners. It takes an average of 170 days to detect a malicious or criminal attack — and the trust and reputation of your business is on the line. Do you have the resources, infrastructure, and expertise ready to respond in case of an emergency?
What We Do
Gadget Access uses a risk-based approach to maintain your reputation and keep your business running. That means objective, detailed, third-party end-to-end risk assessments to find the gaps in your security systems. We provide strategic planning and tactical implementation to fix existing holes and avoid new ones. Our board-level security consulting can help you evaluate vendors, stay on top of emerging tech trends, and communicate return on security investment to partners and shareholders.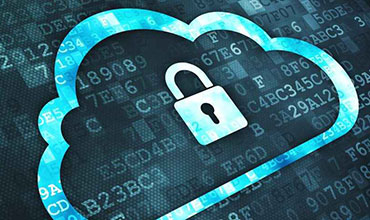 END-TO-END RISK ASSESSMENTS
From server racks to end-user software, a third-party end-to-end security assessment can find vulnerabilities and security weak points that would remain undetected.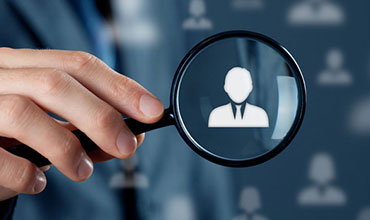 IT & SECURITY STAFF AUGMENTATION
After your assessment, we can help you create a strategic plan and build a team to implement it — without the full-time salary of an additional IT support specialist.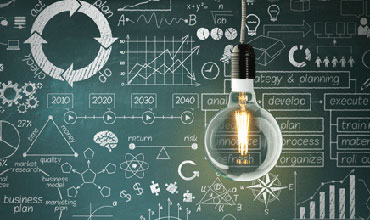 BOARD LEVEL SECURITY CONSULTING
We're available to answer questions, evaluate vendors, and provide transparency for shareholders and investors. Benefit from the industry insights and expertise of a team of security professionals.
Hi there! We're stoked that our website's appearing on your screen. If you can read this, it means we haven't been hacked to bits by a raging raft of cyber threats! Which is a good start, given our claim to be experts on cyber security. And if we can help you weed out the nasties, too, so much the better – we've had plenty of experience.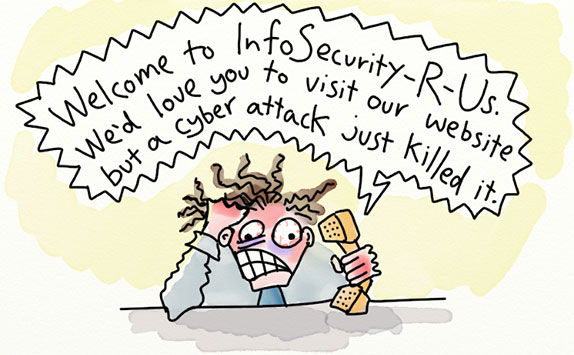 Let's cut to the chase, and outline our approach in one simple paragraph:
Just because cyber security is deadly serious, it doesn't mean we should act like we're at a funeral. To us, being professional doesn't mean being solemn. Quite simply, we enjoy solving problems for our clients via an upbeat approach, and our aim with all client relationships is for them to embody a sense of fun, energy and trust. Just like any other top-ranking supplier you may be considering, we have all the required tools and techniques, and can talk tech jargon to your IT folk and boardroom jargon to your leaders. But firstly, let's have a chat, to see if we're a good fit. Because that's where great partnerships begin.
At Gadget Access, we know there's no such thing as a quick fix when it comes to securing your corner of the online world. There's no plug-and-play black box that just starts humming and whirring and making things better. (Oh, how we wish!) And – surprise, surprise – no-one's yet invented an all-singing, all-dancing smartphone app that automatically builds some Trump-like wall between you and evil.
To create a digital safe-space for your organisation, someone has to roll up their sleeves and put in the effort to spot every risk and reduce it. The question is, who's sleeves do you want it to be, yours or ours? If you want to share this sleeve-rolling task with experts, then check out our CISOaas (Chief Information Security Officer as a service). In this capacity, our sleeves have not only rolled up, but also rolled with the punches for so long that we know all the latest, trickiest moves that our opponents – and your opponents – will use to attack us with, and how to counter them.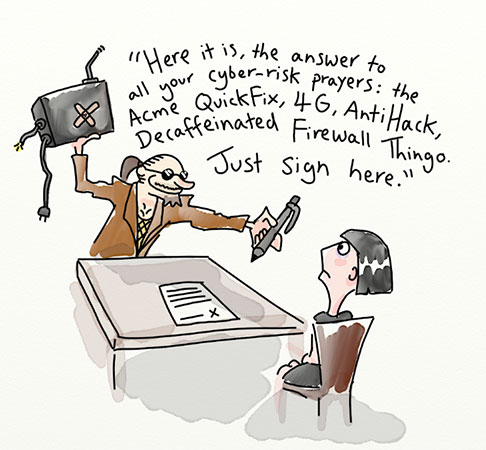 So what exactly do we do to address an organisation's security concerns? We'll dive more deeply into that on our 'Services' page, but, briefly, we do all that end-to-end, point-to-point stuff that, in an unbiased and independent manner:
discovers vulnerabilities then designs solutions to fix them
develops effective policies, plans and strategies
enhances your own capability to manage security
and communicates and educates so all stakeholders 'get it' and can play their part
But what we think you'll love most is our ability to herd cats. We can help herd those bunches of cats you need to get onside … those cats whose agendas aren't always the same as yours. For example:
To get buy-in and budget, you gotta herd those cats in leadership teams and boardroom.
To get it done on the ground, staff cats need herding too, through education and training
There's a whole bunch of vendor cats to round up as well – oh, and we'll spot the cats who are actually sharks in disguise
And then we need to tame all those 'data and process cats' associated with auditors, assessors and other third parties
What all this means, in terms of 'pleasure and pain', is that you end up with less stress and confusion, and are less reactive in your approach. What you'll get more of is: more time, more control, and more of an approach that's proactive, preventative and professional.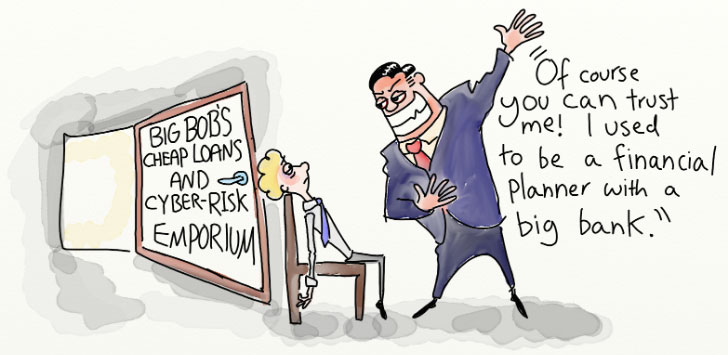 'But why choose Gadget Access?' we hear you ask. Well, we start with a clear understanding of reality: your reality, the reality of those who threaten you, and how all that reality translates into risk and reward. This understanding of reality takes in everything from the power of technology to the fallibility of humans, and how all these factors intersect in this crazy VUCA world.
Having said that, maybe the main reason you should choose Gadget Access is because of our firm belief that near enough is not good enough. We have no interest in helping a client just to the point where they can tick a few compliance boxes, sign off and say, "I'm doing my job." That's like turning a blind eye to a leak in a boat or a weak link in a chain. Near enough is not good enough. And it's not our style. Why? Because we put our reputation on the line with every single project – just like you do.
Ready for that chat now?
I have known Andy for many years, and without fail, he produces results, even if you didnt realise what you needed, when you started! He makes the whole process a dream, and at the end, you are amazed at the quality of the product. Andy comes highly recommended.
Andrew is a highly innovative, adaptable, resilient and dedicated leader who I have had the privilege of working for, over a period of four years. He has a keen eye for emerging technologies showing promise in the marketplace, and he combines this with an innate ability to think outside the box to find the optimal…
Andrew is the person to hire in a crisis: he gets things done quickly and perfectly. His creativity and energy have no limits. Great personality and great outcomes: it is like winning a trifecta!
An extremely proficient and knowledgeable consultant, Andrew Curtis is a credit to his industry. My first liaison with Andrew was in 2006. In the past 4 years, Andrew has shown a commitment and attention to perfection that is hard to find in so rapidly changing IT communication industry. He has always risen above and beyond…