Security Awareness Training & Simulated Phishing Platform
Helps you manage the ongoing problem of social engineering
KnowBe4 is the provider of the world's largest security awareness training and simulated phishing platform that helps you keep your users on their toes with security top of mind. With this new-school integrated platform you can train and phish your users, see their Phish-prone percentage™ and their Risk Score improve over time and get measurable results. KnowBe4 enables your users to make smarter security decisions, every day.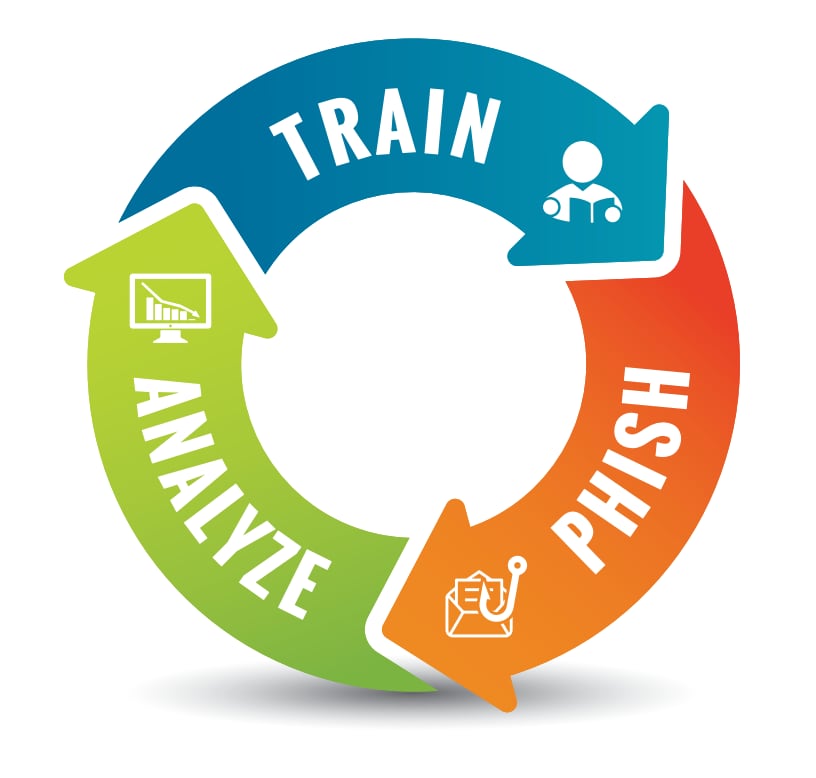 The KnowBe4 Approach
KnowBe4 helps tens of thousands of customers to manage the ongoing problem of social engineering. With the world's largest library of security awareness training content, including interactive modules, videos, games, posters and newsletters, our mission is to enable your employees to make smarter security decisions, every day.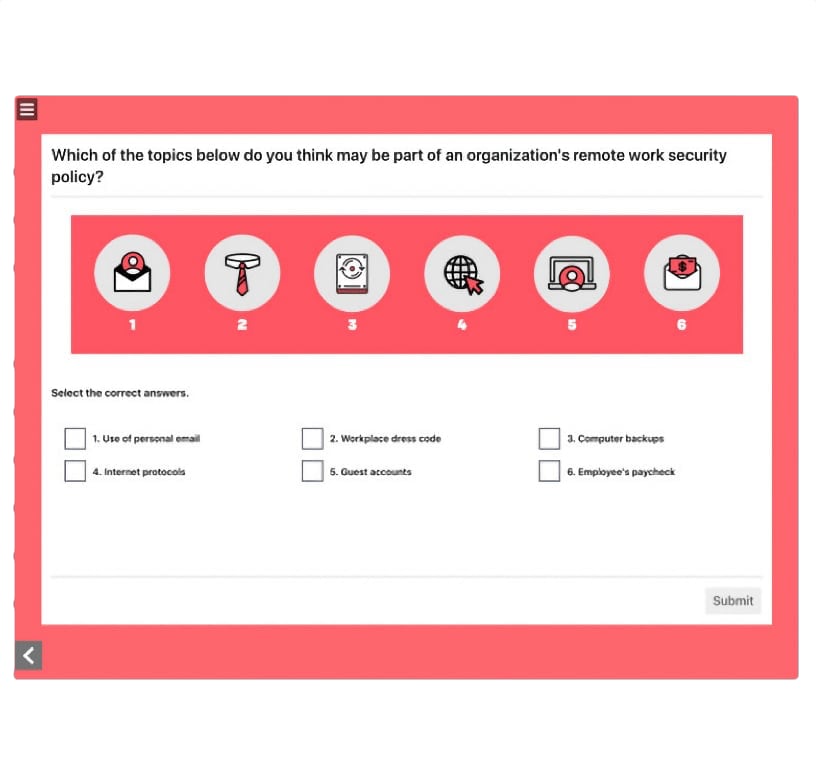 Training Library
KnowBe4 offers the world's largest library of always-fresh security awareness training content that includes assessments, interactive training modules, videos, games, posters, and newsletters. To easily deliver this content library to customers, KnowBe4 has a "ModStore." As a customer, you can use the ModStore to search, browse, and preview content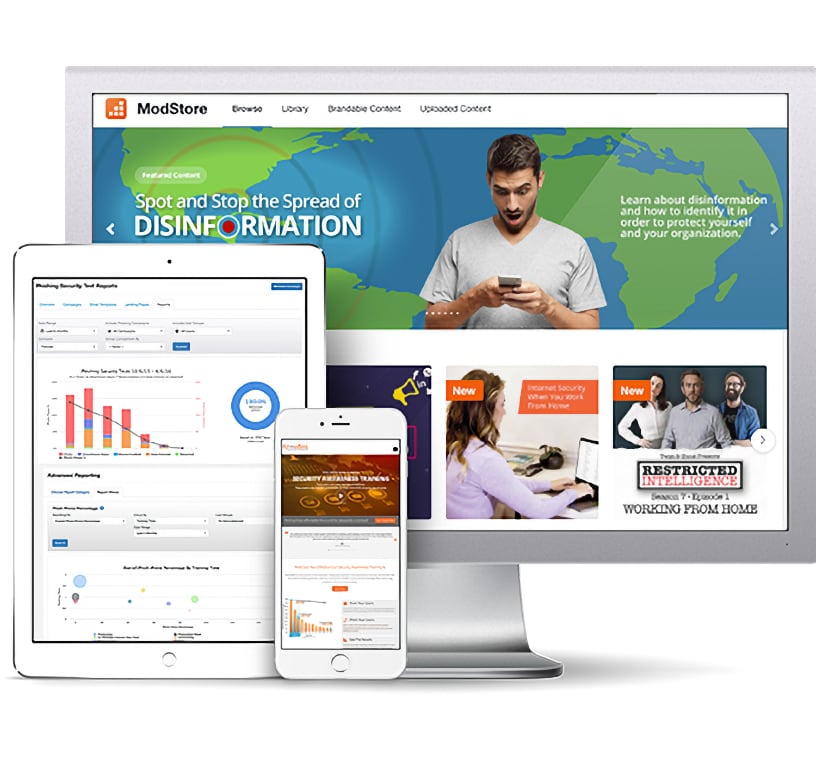 The KnowBe4 Console
The KnowBe4 platform is user-friendly, intuitive, and powerful. It was built to scale for busy IT pros who have 16 other fires to put out. Customers with businesses of all sizes can get the KnowBe4 platform deployed into production at least twice as fast as our competitors.*
"Social Engineering is information security's weakest link."
– Kevin Mitnick, 'The World's Most Famous Hacker', IT Security Consultant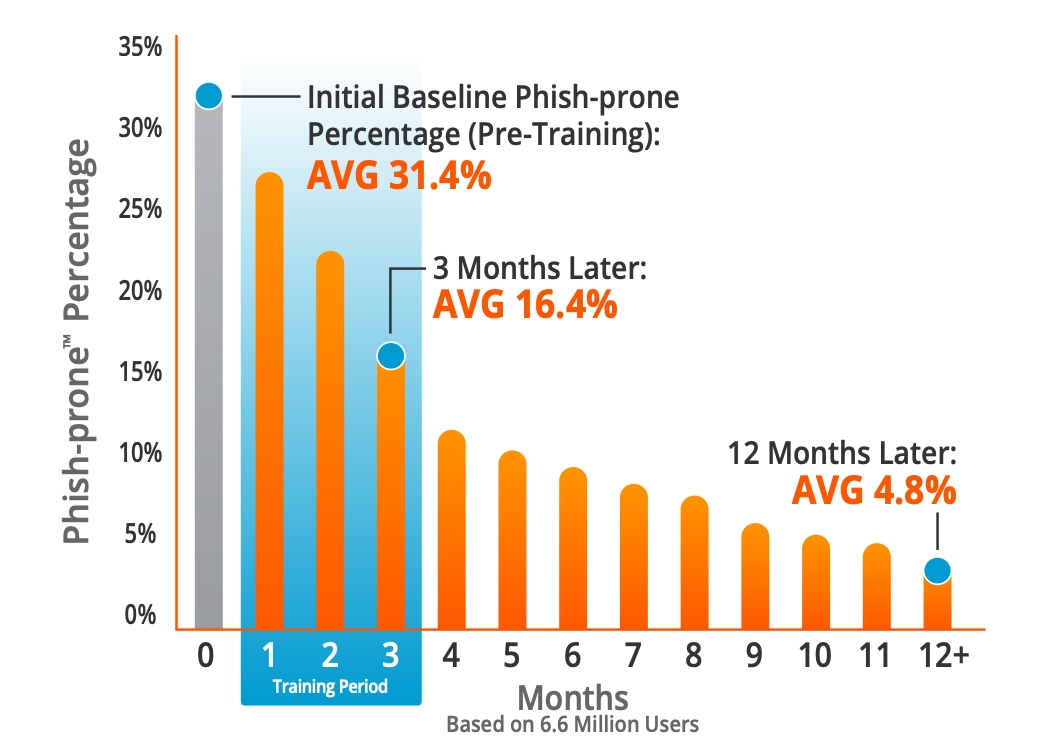 Visible Proof the KnowBe4 System Works
When you invest in Security Awareness Training and Phishing Security Testing you see value and ROI—fast. The results of the 2021 KnowBe4 Phishing Industry Benchmarking Report clearly show where organizations' Phish-prone percentages started and where they ended up after at least 12 months of regular testing and security awareness training. The overall industry initial Phish-prone percentage benchmark turned out to be a troubling 31.4%. Fortunately, the data showed that this 31.4% can be brought down almost in half to 16.4% within 90 days of deploying new-school security awareness training. The One-Year results show that by following these best practices, the final Phish-prone percentage can be minimized to 4.8% on average.

We have partnered with KnowBe4 to provide you with a platform to better manage the urgent IT security problems of social engineering, spear phishing and ransomware attacks. KnowBe4 is the world's largest Security Awareness Training and Simulated Phishing platform with over tens of thousands of customers.
Simulated Phishing Platform
KnowBe4 offers a new-school approach to training users on the threat of phishing by allowing you to create phishing campaigns that send your users simulated phishing emails. These simulated attacks mimic actual phishing attacks and teach users how to stay alert. KnowBe4 customers can schedule and send an unlimited number of simulated Phishing Security Tests (PSTs) to your users during the subscription period. 
The security awareness training content in each level is carefully curated to build on the level before it, and each subscription provides varying levels of multi-language support and mobile-friendly content options.
Want to learn more about KnowBe4 and Security Awareness Training & Simulated Phishing Platform?
​Contact GadgetAccess  and let us help you keep your users safe from social engineering hazards.
GadgetAccess works with partners throughout the region to address our mutual clients security needs.