Airlock – Application Whitelisting that works
Simple. Secure. Effective. Application Whitelisting
Stop targeted attacks with the most effective cyber security strategy possible
Application Whitelisting – With Ease
Airlock makes application whitelisting easy
Simple to use
Airlock was built to reduce complexity and scale rapidly in ever changing enterprise environments. Capture, Audit, Enforce.
Fast
Creating, deploying, enforcing and managing application whitelists in is FAST. Organisations can become compliant and secure sooner with Airlock.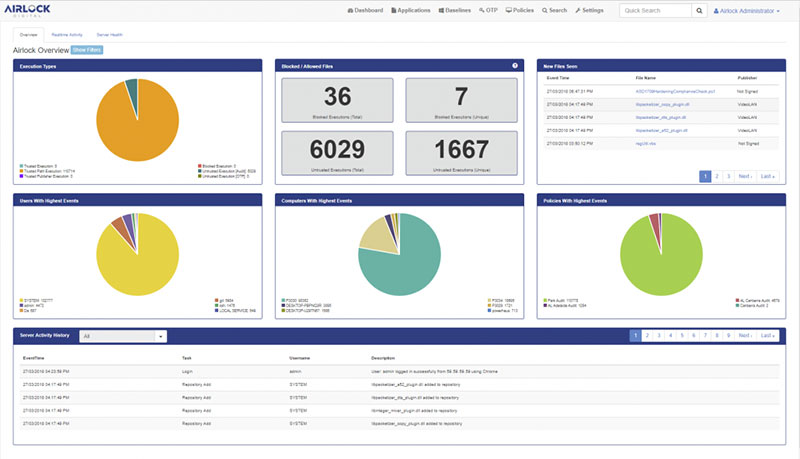 All the functionality you need to protect your environment with Airlock
Binaries plus Scripts!
Whitelist support for all binary files such as exe and dll's, including scripts like VBScript, MSI,JavaScript, Batch files, PowerShell and HTML executables.
File Reputation
Inbuilt file reputation checking to determine suspicious or malicious untrusted execution attempts and to help you determine what files are safe to add to the whitelist.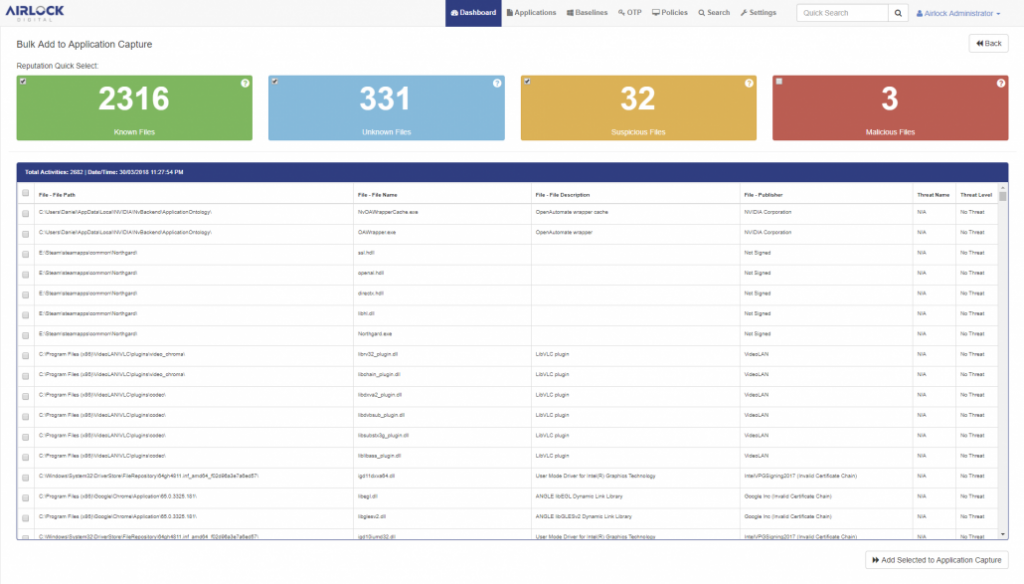 Airlock Digital was founded in 2013 with one goal, assist organisations to implement and maintain Application Whitelisting, simply and securely, in dynamic computing environments.
The founders of Airlock Digital have spent years implementing Whitelisting technologies in enterprise organisations and deeply understand real-world whitelisting challenges. Airlock Digital was born out of necessity to address these challenges, as a new approach to Application Whitelisting was needed.