NinjaRMM – remote monitoring and management for MSPs

RMM SOFTWARE FOR IT NINJAS
Remote Monitoring and Management tool for Customer Networks and Devices with Ninja RMM.
Lessen the training time needed for your IT technicians to learn another platform. Instead, keep them focused on your customers, not inside your management tool. NinjaRMM is simple and easy to learn. Most of our users can pick it up in under one hour with Ninja RMM.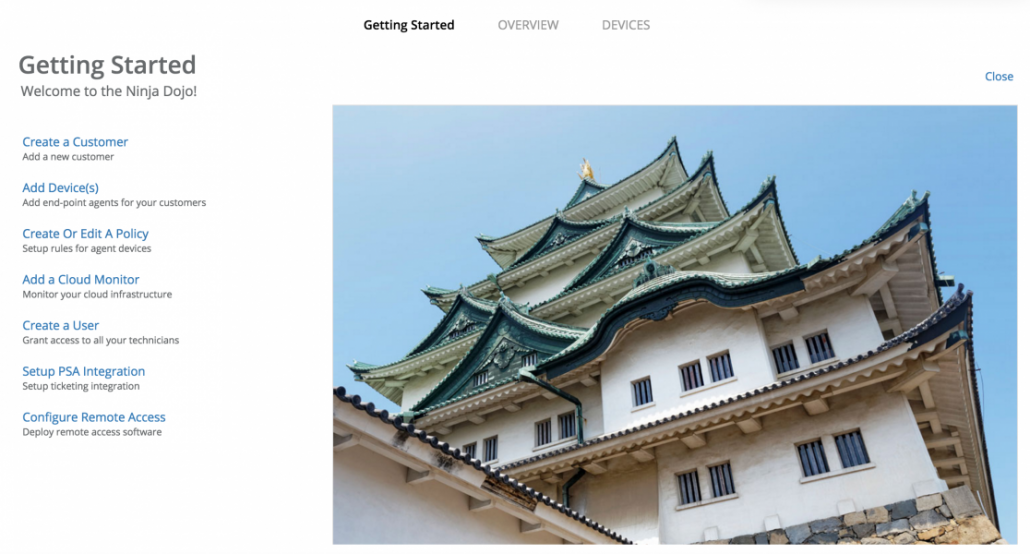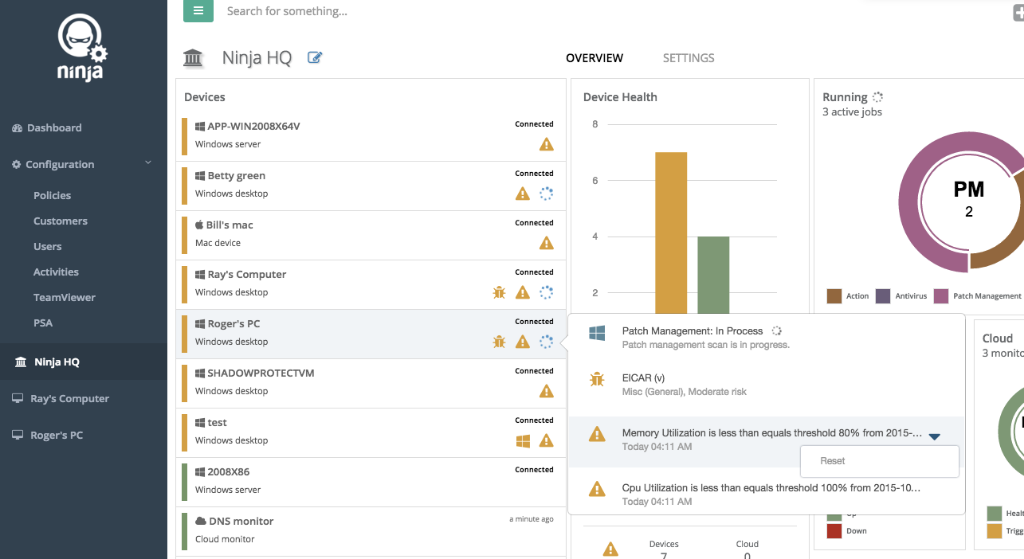 ONE CLICK REMEDIATION WITH NINJA RMM
Restore and delete Anti-Virus threats.
Accept or approve patches on demand.
Reset alerts on demand.
Ninja RMM has some of the best integrations in the market
Monitor and manage Windows Servers, PC Workstations and Mac devices with unprecedented visibility.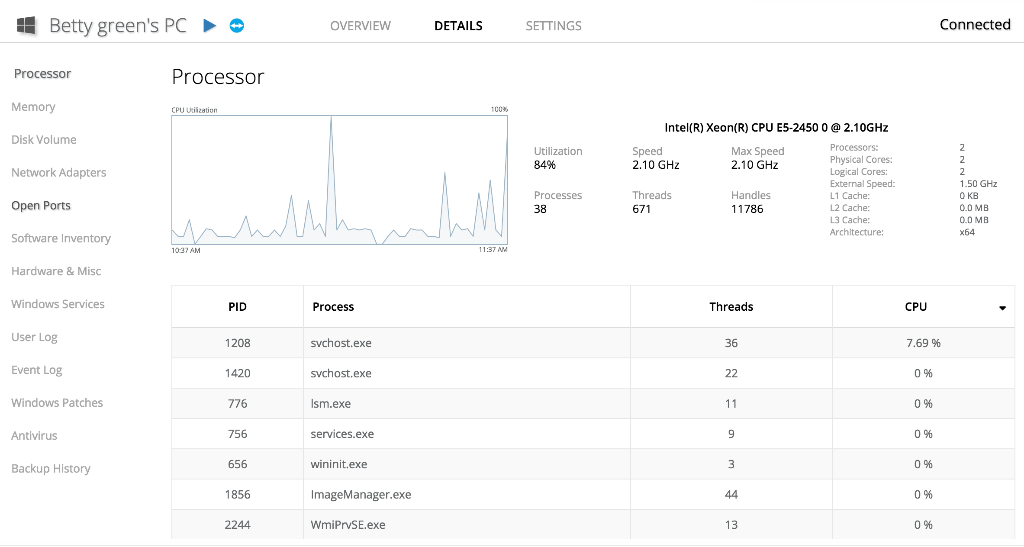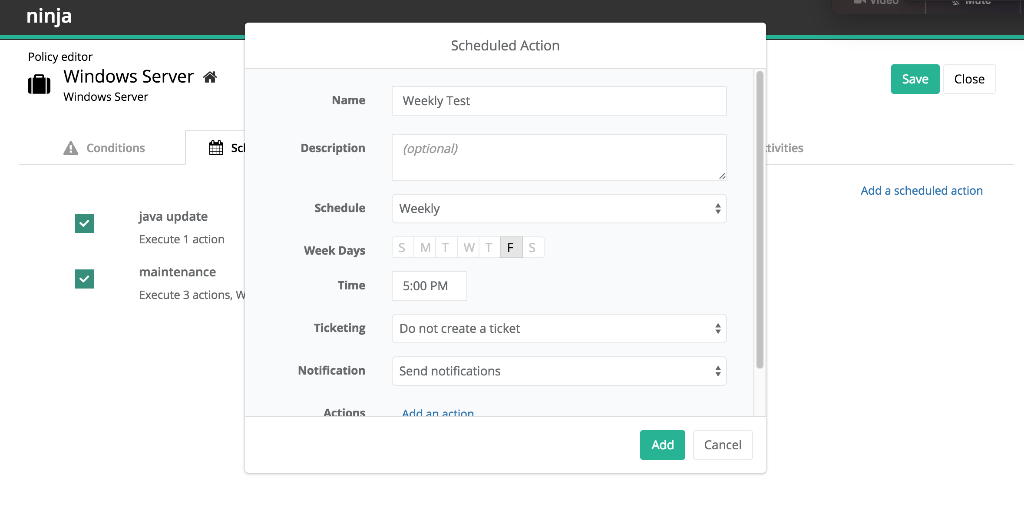 Remote Monitoring Software (RMM) centralises and automates your networked devices with the NinjaRMM policy editor.
Set up alerts and remediations
Apply policies to custom groups and customers.