Analyse and detect malware in time, and mitigate risk before its too late. A much smarter and stealthier Sandbox
with unparalleled detection evasion techniques, VMRay Analyzer lets you analyse and detect malware that other solutions miss.  The advantage is yours regardless of priority:
"With VMRay we can provide faster answers when customers ask, 'What should I do right now to contain the damage and get rid of the malware while ensuring it doesn't come back?'"
Tilman Frosch, G DATA Advanced Analytics
When an organisation is under a cyber attack, time is critical.  VMRay's automated solutions allow teams to analyse malware in minutes, giving insights needed to put in place effective countermeasures. Digital Forensics and Incident Response (DFIR) teams and Law enforcement organisations can effectively determine the actions they need to take based on VMRay's analysis.
VMRay's agentless design allows threats to execute in the sandbox as they would in the wild, for effective dynamic analysis.  Even those designed to evade traditional sandbox technology.


VMRay's rapid detection and analysis solutions can be used by endpoint anti-malware, next gen firewalls and other security solutions to block and remediate cyber threats.
VMray has REST APIs and out of the box connectors for leading security technology providers that provide a seamless and holistic approach to malware detection and prevention.
VMRay has integration with OPSWAT and ThreatConnect, two solutions on the emt distribution portfolio for cyber defence and threat orchestration.
VMRay's turns analysis data into actionable, real-time threat intelligence in this ever evolving malware world.  Indicators of compromise that include remote host contacted, reg keys accessed/created, files downloaded, processes executed and more are extracted during the analysis.
VMray threat intelligence allows security professionals to monitor their environment and rapidly detect potential malware threats.
Analysis data produced by VMRay can be used to feed into both TIPs and SOARs for further enrichment, personalised threat intelligence and playbook responses.


VMRay Investigator
Affordable cloud based dynamic file analysis in a sandbox for DFIR professionals.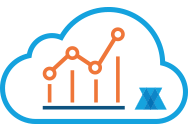 VMRay Analyzer Cloud
Highly scalable dynamic file analysis, including REST API access, cloud based.

VMRay Analyser on-premises
Full VMRay Analyzer feature set in a highly customizable, on-premises solution.