Just a reminder to everyone to be constantly vigilant of fake emails which are trying to obtain your personal information (phishing) or infect you with malware.
We cannot emphasise enough, the importance of being both aware and sceptical of emails you receive.
A recent example we have seen is this ANZ bank email. If you hover over the link you will see a strange web address, this is a common giveaway! However, web addresses can look legitimate but with a slight, deliberate misspelling, which will divert you to a problematic site (the ANZ email also uses a link to a fake site – anzhost.org – on the unsubscribe button).
An example of a phishing email is below: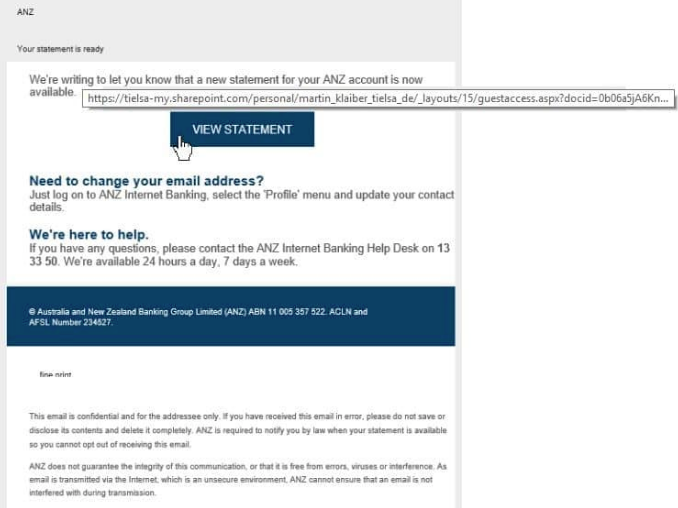 Ways to reduce the risks of being infected
Not to click on any links or attachments in these emails.
Delete all odd or suspicious emails right away.
The Australian Government website Scamwatch is a good site for alerts, you can subscribe and will receive periodic updates which you should find helpful –  www.scamwatch.gov.au
Around this time of year there is also a surge in emails purporting to be from APRA, most of the major banks, the RTA and even the ATO.